Congrats to the winner @RealiaMazing, a.k.a. Danielle!
You can #WIN a Bag O' Books three different ways this weekend! Bags #1 & #2 will be given away at @UtopYACon, and #3 will be given away at KallieRoss.com for all those that can't attend.
#1 & #2: Find me at a panel or at my table, to fill out a slip and enter the giveaway!
#3: Go to KallieRoss.com or my Facebook page, and enter to #WIN!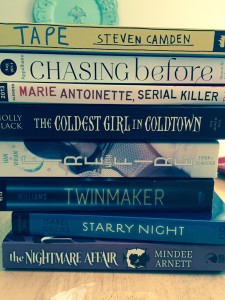 BONUS: The Coldest Girl in Coldtown is signed by Holly Black!
a Rafflecopter giveaway