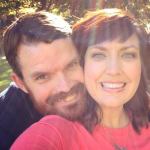 My husband, Scott, is a thoughtful, loving, kind, funny, and handsome partner in our conventional and curious life. I am thankful for every day we have to take on the world together. Scott has the ability to transform my blubbering, somber tears into cheerful, tears of hilarity. His heart consistently loves me and supports me, and his mind often challenges and enlightens me. Every hero I ever create, all the best friend-boy friends I write about, and several of the corny jokes included in the dialogue are inspired by my man. So, if he makes such an impact on me and my writing, I thought it would be fun to interview him for you. While he's this week's #ThankfulThursday, I'll always be thankful I get to share my everything with him.
Warm-Up: Would You Rather…
Join a gym or a fantasy league?
I love playing fantasy sports. I'm pretty sure I lose 3lbs a week from the anxiety that comes from watching my fantasy teams over the weekend.
Walk a fashion week runway or sing in a halftime show?
Give me a fashion week runway show. I'm pretty sure most days I walk better than I sing…most days.
Skip the World Series or a three-day cruise?
Skip the World Series for a cruise? If my wife is coming with me on said cruise…give me cruise everyday!
Eat only turkey, or only pumpkin pie for a week?
Tough…but I'm a carnivore so I'll go with turkey for a week!! 
Be tied to a chair at the Thanksgiving dinner table all day or in a Black 

Friday

 line for two hours?
I'll go Black 

Friday

 line…the entertainment of the other people in the line would be worth it.
Main Course Questions:
Only three…that's tough.
1. That Jesus loves me. 
2. That I have an incredible family.
3. That I get to help people through my job/life as a pastor.
Does your family have any traditions/habits you'd consider strange?
Nothing strange, but we do have some fun ones like taking a bridge picture with my side of the family. It's fun to see all the pictures throughout the years.
If you could start a new tradition/habit with the family, what would it be?
As a fan of the Dallas Cowboys…I would love to be at the Thanksgiving game each year. That'd be fun.
What genre of books do you like to read? Why?
I like to read leadership books. With being a pastor, I want to always learn about how to be a better leader.
What's your favorite book (I promise this isn't a trick questions)?
I'll start with the Bible. There are so many stories that are thought-provoking, entertaining,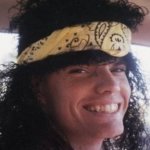 encouraging, and life changing…there's so much to like about that. But non-Bible…I'll say anything by Mark Batterson and Craig Groschel. They write some incredible books on leadership and life. 
If you could get anything for Christmas, what would it be?
Is this a trick question? I never know how to answer this question…at least since I became a husband and a father. I would rather spend that money on my family. But if I had to choose something, I would say I would love to go tour the Louisville Slugger factory. That would be cool!
If you could give anything for Christmas, what would it be?
I have this joke with Kallie when she asks me what I want. I usually say, "A million dollars and a three month vacation." But that is what I would love to be able to do for someone. I would love to be at a place in life where I could be ridicuously generous and bless someone like that. 
Wrap-Up: Rapid Fire…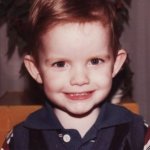 Favorite animal at the zoo?  Tiger
Favorite Avenger? Captain America
Favorite Thanksgiving side dish? Macaroni and Cheese
Favorite holiday pastime? Watching Football
Favorite Christmas present ever? My first TV and Original Nintendo (yep, old school!)