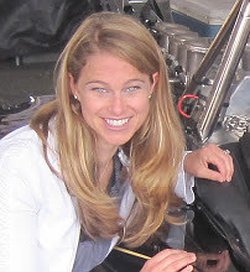 What would you be doing right now if you were not an author?  I think I would make an extraordinary Disney cast member. I adore all things Disney, including Marvel and Lucasfilm, and since Disneyland just opened a brand new attraction called Star Wars Launch Bay/Avengers HQ, I'm in heaven. Downstairs, they have Darth Vader, Chewbacca, and occasionally Boba Fett. (Boba Fett!!) Upstairs they've got Spiderman and Thor . . . and I think we all know how I feel about Thor. #LoveHimSoVeryMuch I'm a MASSIVE Marvel/Star Wars fangirl, so I think I could fit in there. Maybe I could bring Darth his coffee. <3
What were you doing five years ago?  Oh, wow. I think I was just beginning to hear Ull's voice in my head, which would mean I was just starting to draft Elsker!
Do you have a certain writing ritual? I sit down with a cup of mint tea and Caramel McVitie's  and get to work. Sometimes the words come easily, sometimes it's like pulling teeth, but when I'm in that chair with treats and a laptop, it's go-time.
What has been the toughest criticism given to you as an author? All criticism is tough, but I try not to take it too hard. My goal is to make people smile (and maybe get them to share a some Norse mythology love along the way). But I know Norse gods aren't going to be for everyone. That's okay.
Ever fangirled over another author? Who was it? I fangirl over my dear friend Kristie Cook every single time I see a message from her. I'm hoping I get to meet her this year!
Is there an author you'd like to meet?  You betcha. ALL of our Dynamis authors, JK Rowling, and if we get to time travel in this scenario, Shakespeare. I can't even begin to express my love for Shakespeare. #BeatriceAndBenedikForever <3
Biggest writing pet peeve? When the words just won't come and I've eaten all the McVitie's.
Do you read other's reviews of your books? I generally avoid reviews, but I do read all of my website comments and e-mails, and I try to respond to them. I received a lot of reader requests for a more detailed breakdown of the realms and characters I use in the books, so I created the Welcome to Asgard page on my website. (It's a tour of the Norse cosmos, brought to you by the highly opinionated Asgard Travel Authority — because it is impossible for me to make anything overly serious.) I was over the moon when a reader e-mailed to tell me the page broke down everything she'd learned in her mythology class, in an easy, fun way. I'm really head over heels for Norse mythology, and I love it when readers get into it right along with me!
**The Asgardians is the ninth novella in the Supernatural Chronicles: New Orleans Collection. The complete boxed set to be released in January 2016.**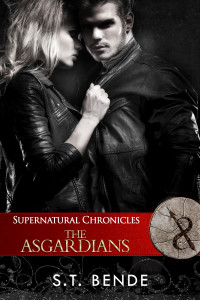 Inga Andersson just can't catch a break. She's supposed to be enjoying a ski week in beautiful Åre, Sweden, with her immortal-assassin-husband. Instead, she and Gunnar are trapped inside a bizarre scavenger hunt, unraveling an incomprehensible riddle at the bequest of a mysterious being. And if Inga and Gunnar don't decipher the puzzle and deliver a mythological relic to a New Orleans graveyard within three days, they'll be ejected from the Norse pantheon, stripped of their immortality, and cast as the solitary line of defense against the onslaught of frost giants and Helbeasts ready to bring about Midgard's fall. What started as a party game has become a lethal challenge with irreparable consequences, not only for Inga, but for the god she loves . . . and the realm she adores.
Let the hunt begin.
Links:
Amazon: http://www.amazon.com/dp/b015phs0wc/?tag=stbe0f-20
iBooks: http://smarturl.it/asgard-ibooks
Google: http://smarturl.it/asgard-google
BN: http://smarturl.it/asgard-bn
Kobo: http://smarturl.it/asgard-kobo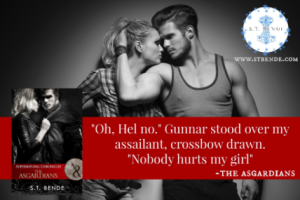 Before finding domestic bliss in suburbia, S.T. Bende lived in Manhattan Beach (became overly fond of Peet's Coffee) and Europe . . . where she became overly fond of McVities cookies. Her love of Scandinavian culture and a very patient Norwegian teacher inspired the books of The Elsker Saga and The Ære Saga. She hopes her characters make you smile and that one day, waffles will be considered a health food.
Find S.T. on Twitter @stbende , on her RagnaRockstars Reader's Page, or at her website (http://www.stbende.com/ ). While you're at it, introduce yourself to @UllMyhr and @tyrfredriksen—when they're not saving the cosmos from dark elves and killer wolves, they love meeting new friends. Especially the human kind.
Want to connect with fellow Norse god fans? S.T.'s readers have created a Facebook group! Head over to the RagnaRockstars page to chat with other readers, talk with S.T., and get access to exclusive content . . . including Ull POVs and sneak peeks at upcoming Ære Saga books!
You can find S.T. and news on her books at the following:
@stbende on Twitter
Goodreads and Amazon (Author Pages)