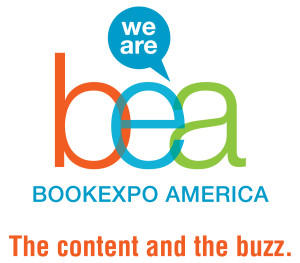 Book Expo America is a leg-numbing, crowd-cramming, novel-nabbing tradition for me each Spring. The adventure has taken place in New York City every year I've attended, and it never fails that in addition to having great friends with me, I make more wonderful buddies along the way. Bloggers, librarians, and industry professionals, oh my!
BEA is all about connections. Learning about people and their passion and standing/sitting in line together to have novels signed by our favorite authors fills each day. On occasion, you get to hear from publishers and discover the novels that are being released in the Fall. And, if you get a break in your signing schedule you might make it to a panel to hear from your favorite authors.
Last week I made a point of only picking up novels I know I'll read and review. It can be overwhelming and chaotic in the first few booths you're swept through each morning, and to ensure you aren't jabbed by an elbow or bumped by a book bag aim for your favorite publisher's booths and stay focused on the genres you love. Prioritize your favorite authors and most anticipated reads, and make sure you get in line early.
Finally, pick your line-buddies carefully!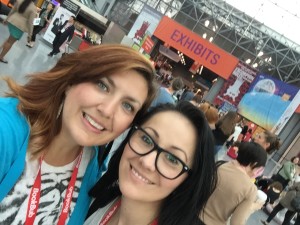 You be spend lots of time with the people around you in line. Finding a spot up front may mean you get your books signed faster, but it also means being in line longer with those around you. I'm lucky each year to have some besties join me on the trip, and while we can't be with each other every second I do find people watching entertaining.
Take a look at my bounty.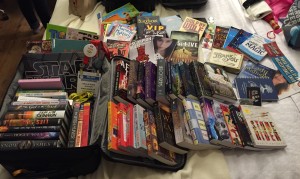 I focus on Young Adult, Middle Grade, and some Children's books, and I love to get my hands on Fantasy, Sci-Fi, and quirky stories. My first read out of the pile was Soundless by Richelle Mead, and it was an excellent choice. The novel was a JOY to read! Some of the books I'm looking forward to cracking are; The Scorpion Rules by Erin Bow, Black Widow: Forever Red by Margaret Stohl, Snow Like Ashes by Sara Raasch, Never Always Sometimes by Adi Alsaid, and Legacy of Kings by Eleanor Herman.
Next year, BEA is being held in Chicago and whether you're a reader, blogger, or writer I suggest you attend at least once in your life. If you have any specific questions about the expo, please leave them in the comments and I'll get back to you!