Congrats to Ashlee!
She won the 4th of July Wknd 4-Book Giveaway!
I have a load of books, and want to give four of them away in celebration of the 4th of July Weekend!  One winner will win all four books on Sunday night, at the conclusion of this holiday weekend. You can enter with a 'Like' on Facebook, a 'Follow' on Twitter, and/or tell me which book you'll read first in the comments below.  You can also increase your chances of winning by tweeting about the giveaway daily or sharing the giveaway on Facebook.
---
---
Here is a look at the YA novels up for grabs…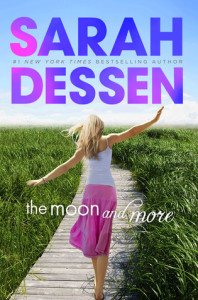 Sarah Dessen's The Moon and More Synopsis:
Luke is the perfect boyfriend: handsome, kind, fun. He and Emaline have been together all through high school in Colby, the beach town where they both grew up. But now, in the summer before college, Emaline wonders if perfect is good enough.
Enter Theo, a super-ambitious outsider, a New Yorker assisting on a documentary film about a reclusive local artist. Theo's sophisticated, exciting, and, best of all, he thinks Emaline is much too smart for Colby.
Emaline's mostly-absentee father, too, thinks Emaline should have a bigger life, and he's convinced that an Ivy League education is the only route to realizing her potential. Emaline is attracted to the bright future that Theo and her father promise. But she also clings to the deep roots of her loving mother, stepfather, and sisters. Can she ignore the pull of the happily familiar world of Colby?
Emaline wants the moon and more, but how can she balance where she comes from with where she's going?
Sarah Dessen's devoted fans will welcome this story of romance, yearning, and, finally, empowerment. It could only happen in the summer.
---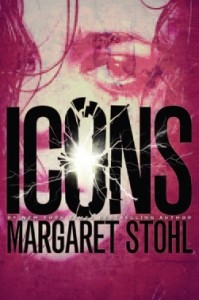 Margaret Stohl's Icons Synopsis:
Your heart beats only with their permission.
Everything changed on The Day. The day the windows shattered. The day the power stopped. The day Dol's family dropped dead. The day Earth lost a war it didn't know it was fighting.
Since then, Dol has lived a simple life in the countryside — safe from the shadow of the Icon and its terrifying power. Hiding from the one truth she can't avoid.
She's different. She survived. Why?
When Dol and her best friend, Ro, are captured and taken to the Embassy, off the coast of the sprawling metropolis once known as the City of Angels, they find only more questions. While Ro and fellow hostage Tima rage against their captors, Dol finds herself drawn to Lucas, the Ambassador's privileged son. But the four teens are more alike than they might think, and the timing of their meeting isn't a coincidence. It's a conspiracy.
Within the Icon's reach, Dol, Ro, Tima, and Lucas discover that their uncontrollable emotions — which they've always thought to be their greatest weaknesses — may actually be their greatest strengths.
Bestselling author Margaret Stohl delivers the first book in a heart-pounding series set in a haunting new world where four teens must piece together the mysteries of their pasts — in order to save the future.
---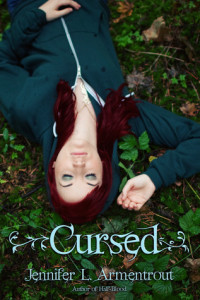 Jennifer L. Armentrout's Cursed Synopsis:
Dying sucks–and high school senior Ember McWilliams knows firsthand. After a fatal car accident, her gifted little sister brought her back. Now anything Ember touches dies. And that, well, really blows.
Ember operates on a no-touch policy with all living things–including boys. When Hayden Cromwell shows up, quoting Oscar Wilde and claiming her curse is a gift, she thinks hes a crazed cutie. But when he tells her he can help control it, shes more than interested. Theres just one catch: Ember has to trust Haydens adopted father, a man shes sure has sinister reasons for collecting children whose abilities even weird her out. However, shes willing to do anything to hold her sisters hand again. And hell, shed also like to be able to kiss Hayden. Who wouldn't?
But when Ember learns the accident that turned her into a freak may notve been an accident at all, shes not sure who to trust. Someone wanted her dead, and the closer she gets to the truth, the closer she is to losing not only her heart, but her life. For real this time.
---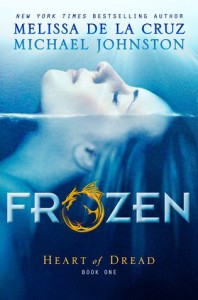 Melissa de la Cruz's Frozen Synopsis:
Welcome to New Vegas, a city once covered in bling, now blanketed in ice. Like much of the destroyed planet, the place knows only one temperature—freezing. But some things never change. The diamond in the ice desert is still a 24-hour hedonistic playground and nothing keeps the crowds away from the casino floors, never mind the rumors about sinister sorcery in its shadows.
At the heart of this city is Natasha Kestal, a young blackjack dealer looking for a way out. Like many, she's heard of a mythical land simply called "the Blue." They say it's a paradise, where the sun still shines and the waters are turquoise. More importantly, it's a place where Nat won't be persecuted, even if her darkest secret comes to light.
But passage to the Blue is treacherous, if not impossible, and her only shot is to bet on a ragtag crew of mercenaries led by a cocky runner named Ryan Wesson to take her there. Danger and deceit await on every corner, even as Nat and Wes find themselves inexorably drawn to each other. But can true love survive the lies? Fiery hearts collide in this fantastic tale of the evil men do and the awesome power within us all.