DESCENT: A Lost Tribe (Book 1)
Ollie Miller's summer has been socially miserable, but she's ready to leave all of the hurt feelings behind and move on with her life. When curious earthquakes begin to shake and rip open the foundation of her small town the ground becomes as unsteady as her feelings for her best friend, Mateo.
When they fall, they fall hard…
They descend into a cavernous wonderland that is both mysterious and breathtaking. Ollie, Mateo, Jesse, and Alexis just want to find a way back home, but instead they find Gabriel. He is a stranger to them, but he is no stranger to the labyrinth of caves underground. Together they begin a treacherous journey filled with ancient secrets, unexpected truths, and uncharted feelings.
 DEFEND: A Lost Tribe (Book 2)
Amazon/KU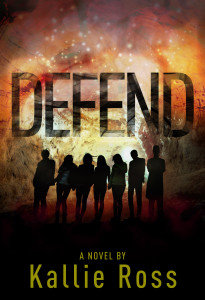 After emerging from her Descent into an uncharted underground world, Ollie Miller is sure of three things. First, her feelings for her best friend, Mateo, are far from platonic. She can't even look at Mateo without blushing at the memory of his lips on hers. Second, an evil man named Zadok is plotting to destroy the civilization above the surface. Third, there is no way to save the earth without returning underground. At least this time, she will have her mother along with Mateo and her friends to help guide her.
On their journey, noor, a mystical blessing guides them, but only if they're willing to follow. Ollie's determined to save the tribe from their evil leader, even if it means facing off with her long-lost grandfather. As Zadok comes face to face with his runaway daughter and his granddaughter, his plan starts to unravel, but is it too late to stop the destruction that he put into motion? Can the tribe survive and the surface be saved? Will Ollie learn to trust her own heart before it is too late?
Defend is the conclusion to Ollie's discovery of a lost tribe in Descent. Don't miss this adventure, brimming with ancient secrets and a thrilling underworld.
EVELYN: A Cupid Chronicles Novella
Evelyn Bowden, at nineteen, sacrificed herself for the love of her life. Her act inspired the heavens to deem her immortal as a Cupid. Piercing two hearts with true love takes more than a bow and some arrows. That's where Andel Lambros comes in, he's a handsome, experienced Cupid in charge of her training. While trying to prove herself worthy, Evelyn is challenged to deliver her first arrow, let go of her first love, and trust her mentor with her existence.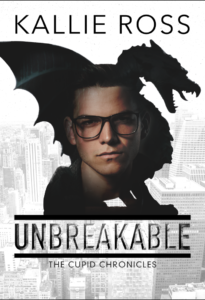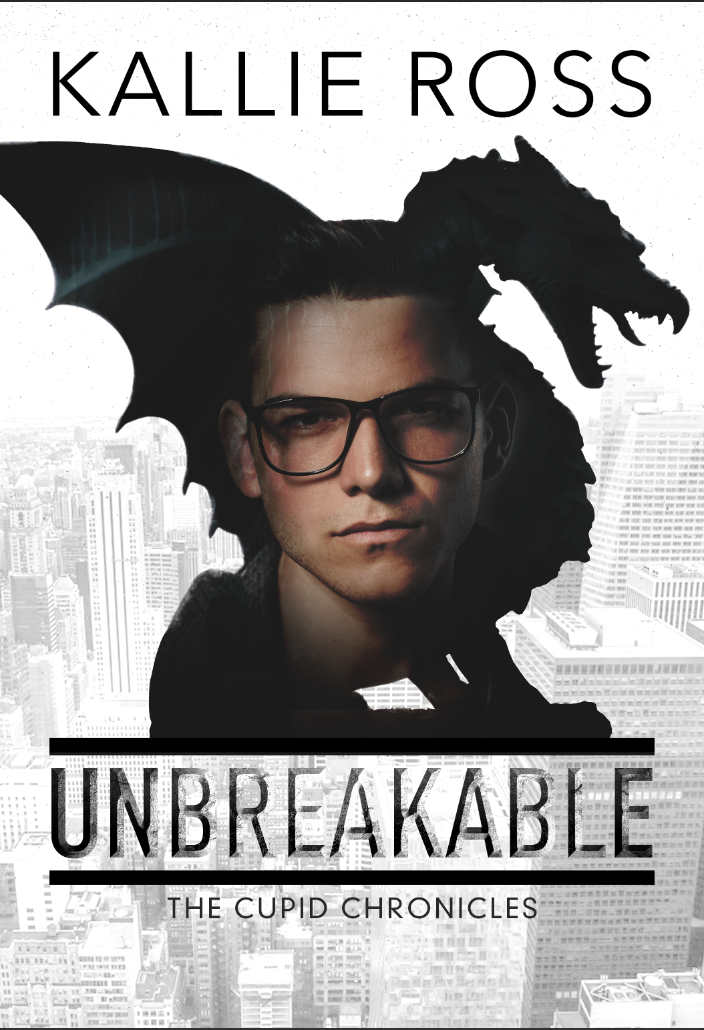 UNBREAKABLE: The Cupid Chronicles (Book 1)
Dying for the love of your life…
Evelyn Bowden thought her story was over. Little did she realize, it had just begun.
The heavens made her a Cupid– a supernatural with the rarest ability. One that allows her to pierce both mortals and immortals with arrows possessing everlasting love. But Evelyn soon discovers Cupids fight a battle in a long fought war.
A duty to protect the purest form of love…
As Evelyn embarks on her first mission, helping a Gargoyle find his true love, she is exposed to the blurred battle lines between light and darkness. While an unknown threat proves it's willing to do anything to get their hands on Evelyn and her arrows, the heavens send Andel Lambros to help protect her. She finds herself at risk of being distracted by her former mentor, Andel, a stunning Cupid with dimples hard to ignore.
Missing her mark could lead to a supernatural war…
Having no idea how powerful she is, Evelyn is forced to put everything on the line as she balances the fate of the world on the tip of her arrow. But will love conquer all once she hits her mark, or will all be lost in the end?
More to come soon!